An Attorney That Understands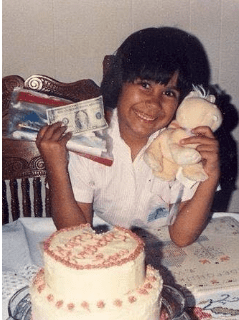 María Mendoza grew up outside of El Paso, Texas. Her mother was born in Durango, Mexico and later migrated to the United States. María has witnessed first hand the poverty and difficulties that so many immigrants face. As a teenager, Ms. Mendoza dreamed that it was possible to achieve more than what society expected of her and this ability to dream of a better life ignited her legal career. Today she fights to defend clients in both immigration and personal injury law.
Langauges

Spanish

English
Practice Areas
Immigration
United States Nationwide
Personal Injury
Maryland and the District of Columbia
Recognition and Associations

American Immigration Lawyers Association

Featured on Univisión
Recognition and Associations
American Bar Association
2010 – Present
Appellate Committee, 2012-2013
District of Columbia Bar, D.C. Bar Leadership Academy Inaugural member, 2013
Publications Committee, 2014 – Present
District of Columbia Defense Lawyers Association
2013 – Present.
Publications committee, 2013- Present
Gateway Community Development Corporation
2014 – Present
Board of Director, 2014 – Present.
Hispanic Bar Association of the District of Columbia
2009 – Present
Vice President for External Affairs, 2014
Vice President for Internal Affairs, 2013
Board of Director, 2012
Secretary, 2011
Task Force on Advancing Latino Attorneys, Co-Chair
Employer Outreach Committee, Co-Chair
Endorsement Committee, Board Liaison
Professional Development Committee
Legislative Affairs Committee
Public Interest Committee
Equal Justice Awards Committee, Co-Chair
Hispanic National Bar Association
2006 – Present.
DREAM Initiative Task Force, Secretary
Collaborative Bar Leadership Academy,
Inaugural Member
39th Annual Convention Plenary Subcommittee Co-Chair
Immigration Reform and General Counsel roundtable plenary sessions, 2014
Women's Bar Association of the District of Columbia
2009 – Present
Secretary, 2014
Amicus Committee Chair, 2012-2013
Diversity Committee Co-Chair, 2013
Mentoring Committee Co-Chair, 2013
María G. Mendoza is a highly skilled and experienced lawyer whose mission is to help her clients obtain work authorization and gain legal residency status in the United States, including, when possible, without leaving the United States to attend consulate interviews abroad. She has successfully handled thousands of immigration cases and has won cases for clients that other lawyers said were not winnable. Many of her clients have complex and difficult situations due to issues such as illegal entries into the United States, prior deportations and criminal convictions and have spent decades trying to find a solution to fix their papers. Due to her vast experience, knowledge and creativity, Ms. Mendoza is able to create winning solutions for her clients.
In the District of Columbia and Maryland, Ms. Mendoza, through her team of attorneys, fights for the rights of the injured in automotive accidents including bus accidents, pedestrian accidents, drunk driving accidents and commercial vehicle/trucking cases involving catastrophic injury and death.
After graduating from law school at age 23, Ms. Mendoza started her legal career as a judicial law clerk for the Honorable Vanessa Ruiz of the D.C. Court of Appeals, the equivalent of the Supreme Court for the District of Columbia. She was a 2009-2010 law fellow for the Congressional Hispanic Caucus Institute where she worked on national policies that would uplevel the Latino community…
Client Testimonials
Le doy gracias y toda la gloria a nuestro padre Dios por ponerme en mi camino a esta gran persona, la abogada María Mendoza, sé que Dios la usó y la sigue usando con grandes victorias y haciendo un poco de justicia para muchas personas hispanas.

Gracias a la abogada María Mendoza, tengo un mejor trabajo con un mejor sueldo para poder darle una mejor vida a mi familia. Ahora quiero ahorrar para poder comprar una casa y estoy ansiosa por el siguiente paso que es la residencia.

Tuve muchas malas experiencias con los abogados, como creo que todos, roban el dinero y no te hacen el favor, pero la abogada Mendoza si cumplió. Tengo mi permiso de trabajo, mi tarjeta de seguro social, el permiso de viaje … muy bien la abogada … recomiendo mucho a la abogada Mendoza.

Quiero agradecer a Dios y a la abogada Maria Mendoza y su equipo que hicieron un excelente trabajo porque otros dos abogados no me ayudaron y con ella u su equipo, gracias a Dios, aquí están los resultados. Gracias …. si se puede con ella.
+ See More
More ⟶