How difficult is it to win a case via VAWA?
VAWA has incredible benefits. It could take you to permanent residence even if you entered the US illegally one or more times, after a removal order or with a tourist visa. VAWA can give you a favorable migratory status without leaving the US.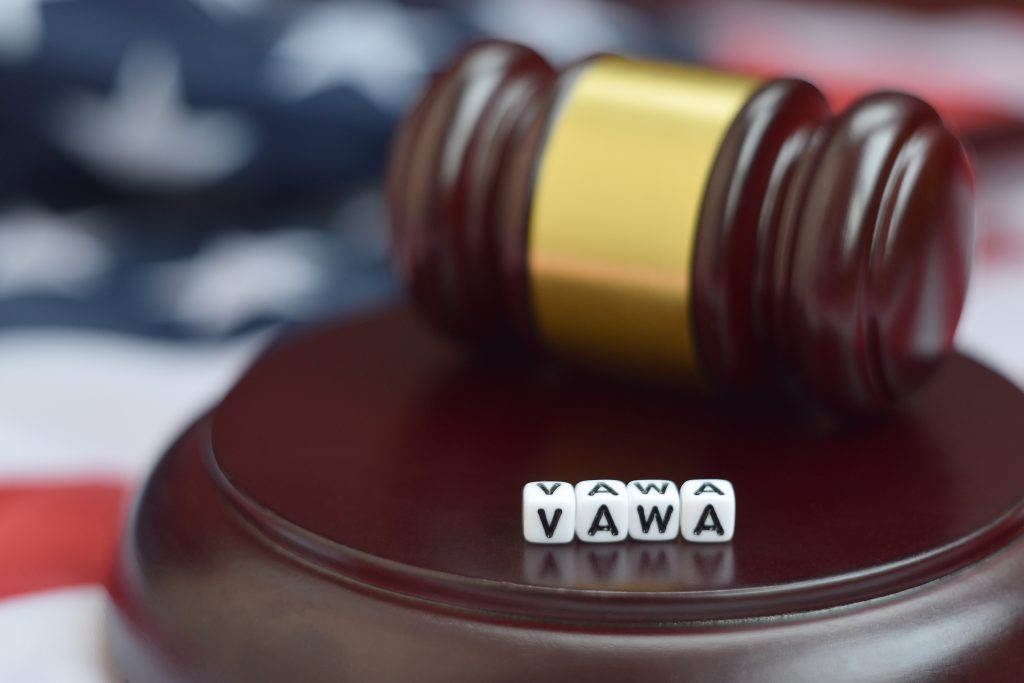 VAWA is a humanitarian visa. Not every person can submit a VAWA application. There are specific requirements. Those meeting such requirements may obtain legal status without leaving the US, and, in some cases, get job permission in six to eight months.
The situation with immigration law is difficult. If you entered illegally, there will be lawyers telling you there is no way to obtain legal status.
You might have entered the US illegally one or more times or have been deported, and given the violence and poverty in your country of origin, you had to go back to the US illegally. These situations can make getting legal status difficult.
Those meeting VAWA requirements can obtain a favorable migratory status. In most cases, there will be the need to be assessed by an immigration attorney for getting permanent residence without leaving the US.
It's worth mentioning that not everyone can obtain document approval via VAWA law.
A VAWA application can be based on
Having a +21-year-old son or daughter.
Being married to a US citizen or legal resident.
Being under a separation from a US citizen or legal resident.
Having recently divorced (up to 2 years) from a US citizen or legal resident.
One of the most important requirements to apply via VAWA is to demonstrate there was mistreatment or violence.
It is commonly thought that in order to win a VAWA case, there is the need to demonstrate that your spouse or family member is physically violent. While this can compliment a VAWA application, it is worth mentioning that US law is wider. An application can be based on emotional or psychological mistreatment, economic abuse, or other forms of violence.
When it comes to VAWA, abuser behavior is studied with the whole context to determine if a person is suffering mistreatment.
There are common scenarios. For instance, when talking to a family member who went through a difficult marriage, I asked her if she felt like she went through domestic violence during her marriage and she answered no, that everything went well. Then I asked her if she felt that her spouse mistreated her more on an emotional and psychological level, and she answered yes.
Sometimes, we see mistreatment and abuse only in the physical domestic violence context. It can be thought that just this is mistreatment, but what is really considered mistreatment can be a more common behavior.
A common scenario is a couple where one has legal status and the other doesn't, and the person with legal status threatens the couple by calling immigration officers for the couple to be deported, calling the police and pressing false charges or accusing the undocumented couple. This can be considered emotional or psychological mistreatment.
Another common scenario is when an adult son or spouse, citizen or legal resident, yells, insults, and offends so repeatedly that the person can be afraid of facing him or her given the anger that can be seen in its eyes and trying to evade a strong argument at home.
Something to know about VAWA cases is that they are completely confidential processes. So confidential that immigration officers providing information about these cases can get a $5K penalty fee.
Now, how hard is it to win a VAWA case?
To win a VAWA case, you will have to prove the mistreatment with any credible evidence. There is not an allowed-documents list. Evidence can be a testimony in form of a declaration. It must be pure truth, nothing can be added, just a declaration of how everything happened or is happening with the family member. It is important to consider every single detail of what happened, everything that can be remembered. All information must be provided. It is worth mentioning that only a declaration has been necessary for approval.
Now, many people do have evidence but aren't thinking of it as evidence. For instance, text messages. Sometimes, text messages are loaded with offenses, insults, and threats. In some other cases, incoming calls can help as evidence. If your spouse is calling you every single minute, incoming call logs constitute evidence that can help in VAWA demonstrate the level of control someone has or wants to have over you.
It is common for jealous couples to install a GPS in their spouse's vehicle or phone. This is also considered evidence that can support your declaration about you feeling extremely controlled within your marriage.
Maybe your couple installed cameras all around the house in places such as your bedroom, to be watching the entire day and that makes you feel uncomfortable in your own house.
Witnesses can help. If, when going out to work, your spouse starts yelling or humiliating you by arguing you are being unfaithful when you are actually working, and somebody witnesses the yelling or threats, this person's declaration can help in the case.
Another reason why you should have a lawyer is that it can help you collect evidence. For instance, if your spouse comes home drunk or under the effects of any drug and, in a sudden act of violence damages your home, your lawyer can recommend taking pictures of the damage and explaining what happened, which can also be helpful. Another example could be if you come home late from your job and your spouse is furious to the point where snatched your phone, banged it to the floor, and broke it; your lawyer can recommend having photo evidence of the broken cell phone.
There are several ways to demonstrate mistreatment. You can also obtain a psychological evaluation in case there is not much evidence. This will depend on the case.
It is worth mentioning that specific evidence is not required to win the case. Currently (January 2023), a VAWA case can be won with any credible evidence.
Counting on solid evidence to support your VAWA case will increase your possibilities of, finally, obtaining permanent residence without leaving the US.
Le doy gracias y toda la gloria a nuestro padre Dios por ponerme en mi camino a esta gran persona, la abogada María Mendoza, sé que Dios la usó y la sigue usando con grandes victorias y haciendo un poco de justicia para muchas personas hispanas.

La vida me cambió por completo, muchos planes aquí en Estados Unidos a lado de mi familia y con mejor trabajo, mucha tranquilidad aquí en este país muchísimas gracias a usted y a todo su equipo de trabajo 100% recomendable y muy agradecido con ustedes dios los bendiga hoy y siempre.

Gracias a la abogada María Mendoza, tengo un mejor trabajo con un mejor sueldo para poder darle una mejor vida a mi familia. Ahora quiero ahorrar para poder comprar una casa y estoy ansiosa por el siguiente paso que es la residencia.

Tuve muchas malas experiencias con los abogados, como creo que todos, roban el dinero y no te hacen el favor, pero la abogada Mendoza si cumplió. Tengo mi permiso de trabajo, mi tarjeta de seguro social, el permiso de viaje … muy bien la abogada … recomiendo mucho a la abogada Mendoza.

Quiero agradecer a Dios y a la abogada Maria Mendoza y su equipo que hicieron un excelente trabajo porque otros dos abogados no me ayudaron y con ella u su equipo, gracias a Dios, aquí están los resultados. Gracias …. si se puede con ella.